11x14 Picture Frame
11x14 photo frames are a great choice for displaying large photos. They provide enough space to show off your favorite memories and make them the focal point of your room.
11x14 crops closest to a 4:5 ratio. 
16x20 Picture frame

The 16x20 inch frame is one of the most popular sizes. It is a good size for displaying both landscape and portrait photos. A 16x20 picture frame is perfect for the wall of your living room or bedroom. It is a 4:5 ratio.
16x24 Picture frame

Do you need a 16x24 inch frame? That should be easy to find. Best Buy or even a major grocery store will have a few options. You can design a great 16x24 picture frame yourself online. The 16x24 frame is a 3:2 ratio.
18 x 24 Picture Frame
18x24 inch picture frames are a popular choice for displaying photos and posters.
They come in a variety of styles, materials, and finishes to match any décor.
18x24 inch picture frames are a great way to showcase your memories and add a touch of style to your home.
20x24 Picture Frame
Finding a 20 x 24 inch frame isn't that hard. It's a somewhat common frame. A 20x24 inch frame is around the largest table or desktop size you would likely want. A 20x24 picture frame would do just fine hangin on a wall. It is a less common 5:6 ratio.
30 x 40 inch Frame

30 x 40 inch frame is a classic size for displaying art work. Select a space to display it where it has room to breath. The 30x40 picture frame is a 3:4 ratio. 
24x30 Picture Frame

Do you own any prints that are 4:5 ratio? The 24 x 30 inch frame is perfect for you. A 24x30 inch frame large but not too large. 
A 24x30 picture frame looks good in wood or metal.
24x36 Picture Frame

The 24x36 inch frame is the ideal size for a gallery-style display and large landscapes. This size frame will allow you to show close ups of smaller objects as well as photos with a wide variety of subjects.
The 24 x 36 inch frame is a good size for photo frames. 24 x 36 picture frame typically needs space around it to breath. 
The dimensions of the 24 x 36 picture frame are 24 inches by 36 inches. This size of picture frame is a different aspect ratio than the standard 16x20 or 20x30.
The 24 x 36 inch size of a picture frame can be used to showcase artwork in an unconventional way. It can also be used as a canvas for other types of art such as paintings, drawings, and more.
The 24x36 picture frame is an excellent choice for those looking for a stylish option.
It is a 2:3 ratio.
Common Picture Frame Ratios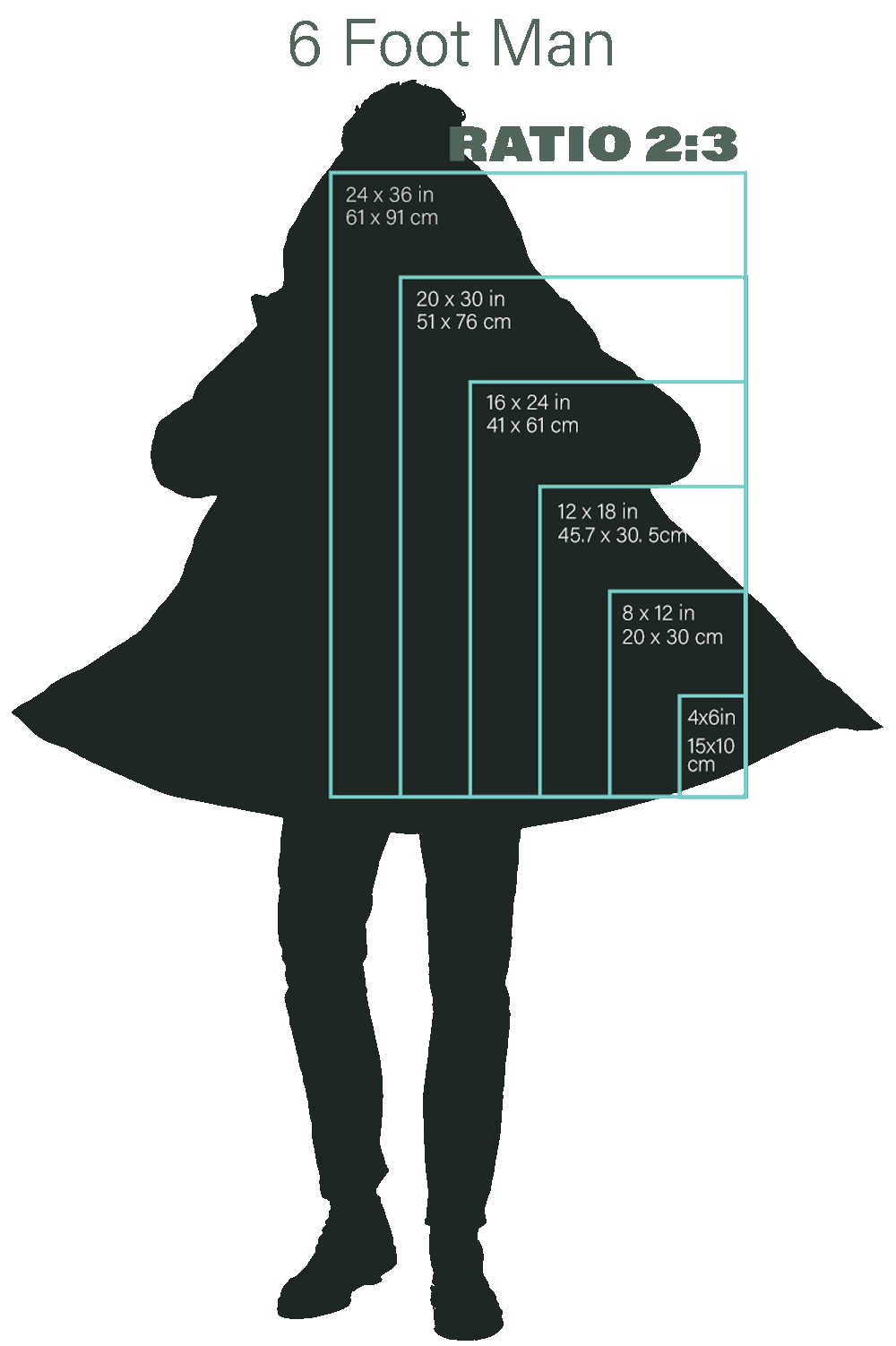 Picture Frame Sizes for Custom Framing
Any picture frame size can made when custom framing. Designing exactly what you want is a major benefit to custom framing. If you want a custom frame but you don't feel like you'd personally choose the best frames, worry not, most custom framing shops will make recommendations, or even decisions if you give them the permission.
The quality and craftsmanship of bespoke work is the second benefit and true value add with a custom frame.
Whether you want a 40" x 28" frame with a gallery black wood trim, metal 6" x 9" new-school frame, or something 5" x 7" but you're still not sure, finding a custom framer is a great option. 
A company like Simply Framed is a great online option for high-quality custom framing of all sizes.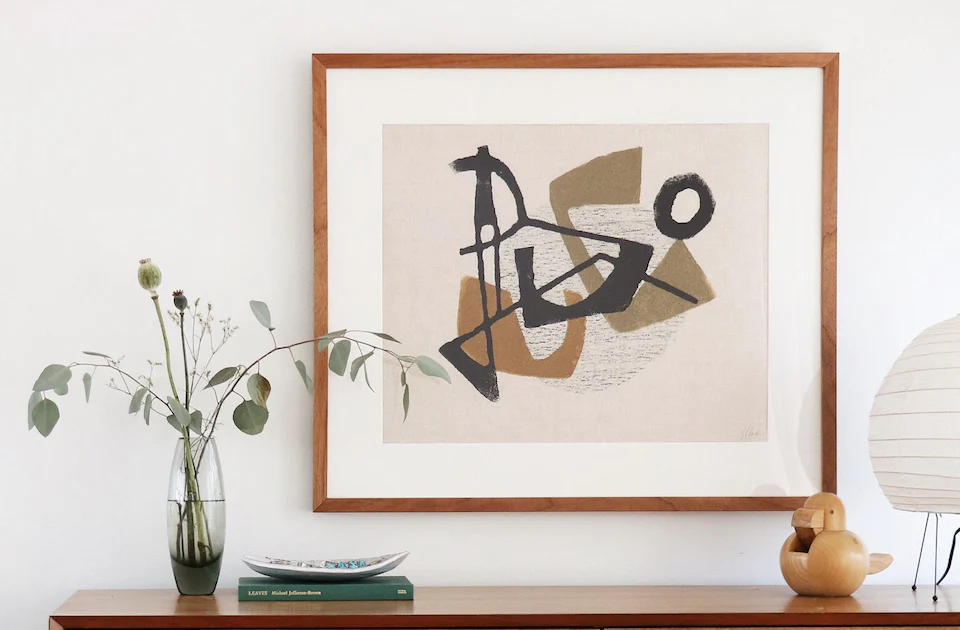 4 x 10 Picture Frames
If you're looking for 4 x 10 picture frames then you will most likely want to get something custom. By choosing to go the custom framing route you are open to a world of possibilities. 
6x8 Picture Frames
You should be able to find good options if you are looking for a 6x8 frame online. The 6 by 8 frame isn't as common as 4x6 or 8x10 frames. 
6x9 Frame
6x9 frame is back to the classic 2:3 ratio so it is usually easier to find online or at a big bo retailer. You should be able to find prefabricated option using a wide variety of materials include wood, metal, plastic, glass and more.
8x11 Frame
The 8x11 frame and the 11x8 frame are the same — it's just turned on its side. This is pretty much true with any frame. 8x11 picture frames are not hard to find. Walk into any target or Walmart and you'll find a few options. Now, whether or not you like them? Custom framing is always an option at any size.
10x12 Picture Frame

The 10x12 picture frame is less common. It is closer to a square in shape. If you have a 10x12 print it is likely a cropping of a larger image. If you need a frame for a picture that is 10x12 you may want to consider you custom framing options.
12x9 Frame

A 12x9 frame is starting to feel big while still maintain a somewhat compact size. It's bigger than an 8x10 but not by too much.
12x14 Frame

The 12x14 frame is another unusual size for a frame. Even still you may find yourself seeking one out. If you need a 12x14 frame for a photo, painting, or poster, consider custom frame — you will be able to select and design for your specific piece.
12x15 Frame

The 12x15 frame is a fun size. It's less common. You may want to consider something custom. 
16 by 16 Frame

16 by 16 frame is a 1:1 ratio. Square photographs are wonderful. You may want to get a well-made custom frame if you are looking for a 16x16 picture frame.
13x17 Frame

A 13x17 frame is less common than an 8x10. Still, you can find 13 x 17 inch frames online or at a nearby store. CVS may even have one.
40 x 28 Frame

Finding a 40 x 28 frame will be harder than most of the sizes listed in this article. If you are looking for a 40x28 picture frame then your best best will be to design a custom frame online or at a local vendor. 
Different Size Picture Frames
You can't fit an A3 in an 11x14 frame without cropping it, they are different size picture frames. Just like paper comes in international sizes, the same is true for frames. Here are some common international sizes, how they convert in inches and how they compare in relative scale to their closest international neighbors.
Picture Frame Sizes for International Paper

If you have a photograph or poster that was printed on international paper then the dimensions won't fit most frames in the United States. The reverse is true if you buy a picture frame while abroad you most likely will end up with an international size so your domestic prints won't naturally fit.
The solution is simply to pair the right paper to the right frame size. 
A3 Frame

A3 paper is larger than A4 paper.
If you have an A3 frame then you should have A3 photo paper or a A3 mat.  A3 picture frames are not uncommon online. You may be buying from an international seller so double check your shipping costs before you purchase anything.
A4 Frame

An A4 frame is larger than an A5 frame.
A4 picture frames are not uncommon or hard to find. You can find A4 frames made from all of the common picture frame materials like wood or metal. You can also get custom frames made to fit international paper sizes.
A5 Frame

A5 paper is larger than A2, A3, and A4 paper. The A5 frame fits photos or mat that is A5.
A5 picture frames are close in size to the US 5"x7" picture frame.
| Paper Size        | Inches   | Millimeters |
| --- | --- | --- |
| A2 | 16-1/2 x 23-3/8 in | 420 x 594 mm |
| A3 | 11-3/4 x 16-1/2 in         | 297 x 420 mm |
| A4 | 8-1/4 x 11-3/4 in | 210 x 297 mm |
| A5 | 5-7/8 x 8-1/4 in | 148 x 210 mm |
Where to Buy Picture Frames
Picture frames are a great way to add personalization and style to your photos. Frames are also great gifts. You can add a personal touch by framing a special photograph.
Here are some of the best places online to buy picture frames:
- The Frame Shop - Wayfair
- Pottery Barn Kids
- Target
- Amazon
Picture Frames Near Me

If you are looking for picture frames near me then you best bet for a large variety is going to be a Walmart or a Target. Camera stores almost always sell picture frames. You can usually find frames in second-hand shop and thrift stores or the Salvation Army.
Buy Picture Frames Online

The Simply Framed website framing needs including custom framing.
Common Picture Frame Sizes Converted to Metric

| | |
| --- | --- |
| 6"x4" | 15cm x 10cm |
| 7"x5" | 18cm x 12.5cm |
| 7½" x 5" | 19cm x 12.5cm |
| 8" x 6" | 20cm x 15cm |
| 9" x 6" | 23cm x 15cm |
| 10" x 7" | 25cm x 17.5cm |
| 10" x 8" | 25cm x 20cm |
| 12" x 8" | 30cm x 20cm |
| 12" x 10" | 30cm x 25cm |
| 15" x 10" | 38cm x 25cm |
| 16"x12" | 41cm x 30.5 |
| 18"x12" | 45.7cm x 30.5cm |
| 20"x16" | 51cm x 41cm |
| 30" x 20" | 76cm x 51cm |
| A4 | 29.7cm x 21cm |
| A3 | 42cm x 29.7cm |
| A2 | 59.4cm x 42cm |